Date: February 3
With the goals set on decarbonization and the acceleration of several countries in their plans to develop more renewable energy projects at all costs, clean technologies continue to reveal impressive figures.
According to the research portal BloombergNEF (BNEF), investment in renewable energy last year reached another record, approaching half a trillion dollars for the first time.
Investment in solar energy increased 36% year-on-year to $308 billion and is estimated to have installed 260 gigawatts of new capacity in 2022. While investment in the second largest sector, wind power, remained more or less stable at $175 billion, held back by slow procedures for obtaining permits to build on land and connect to the grid, especially in Europe and North America.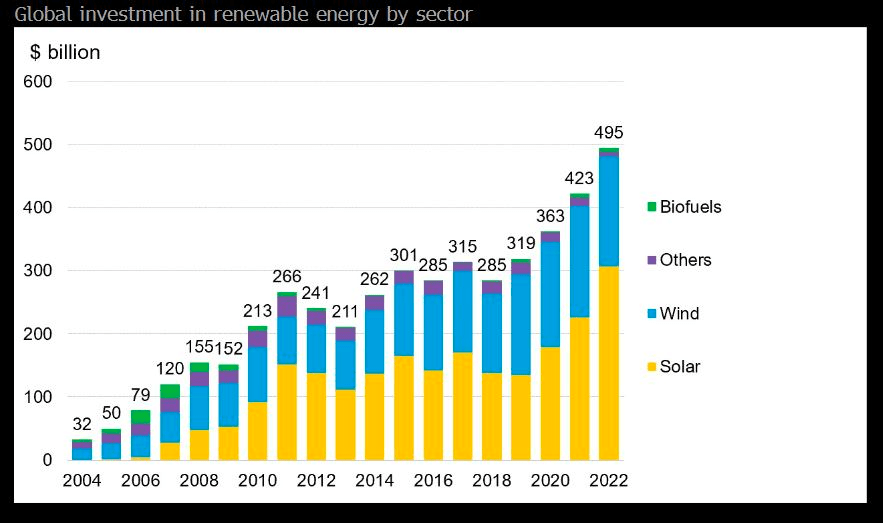 BNEF also revealed that China accounted for 55% of global investment in renewable energy, investing $164 billion in new solar farms and $109 billion in new wind farms. The United States was the next largest single market, with nearly $50 billion. European Union countries invested just $39 billion, 10% less than in 2021 despite a sharp increase in solar power.
While these investment figures are the highest ever, they fall short of BNEF's estimates of what it takes to be on track for global net-zero carbon emissions by 2050.
Source: Review Energy